Our Relationship With NASA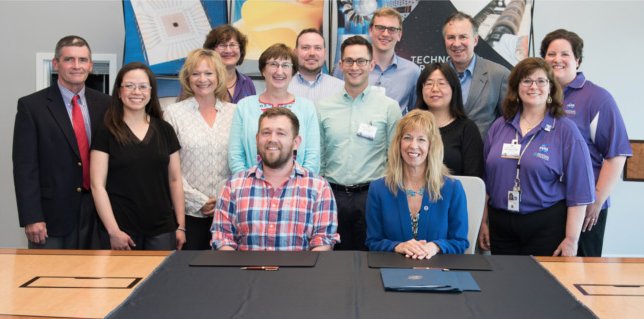 Aerogels have been important to the American space program for many years, and will only continue to be important to space exploration in the future. While many innovations in aerogels have been invented at NASA, it is only through private industry partnering with NASA that these technologies can be brought to life to benefit the public.
Well there's good news. Aerogel's not just for NASA anymore.
Since 2016, Aerogel Technologies has been partnered with NASA Glenn Research Center to bring NASA's aerogel materials to market. This includes licensing NASA technologies, scientific research collaborations, and public outreach efforts among other activities. We are honored and proud to be partnered with NASA and are working hard to bring the amazing technologies developed at NASA to life for the benefit of all.
For more information about our partnership with NASA, please contact us or visit NASA Glenn's technology licensing office.
Related: